Top 10 Travel Vloggers Of Pakistan
Whether it's by bike, car or plane, there isn't anything more exciting than Travelling to make new experiences and memories that will last forever. Meeting people from all over the world is the most rewarding part about Travelling. The best part of travelling is to explore the nature and experience it as close as possible. Here we have made a list of people who love Travelling and nature. They have made travelling their passion and they are bringing best of their experiences to world through Camera. You can see a lot of their work on their YouTube channels mentioned below.
1. Wildlens by Abrar
The most famous travel vlogger is Abrar ul Hasan. He has 920k subscribers on Youtube. He is a vlogger as well as a biker. Abrar Hassan had already traveled to more than 80 countries, at least 12 of them on his motorcycle. In his interview, he said that he loved adventure & photography since he was a child. He is famous for his long journeys on his bike BMW. Almost two years ago he completed his journey from Germany to Pakistan on his bike. During his journey, he made videos of many unseen places in Europe. Now he is on his journey from Pakistan to Saudi Arabia and other neighboring Arab countries. He has become popular because of exploring World in Urdu/Hindi.
Visit Channel: WildlensbyAbrar
2. Travel Guru
His name is Abdul Wali. He has 565k subscribers. The old name of his channel was Flyingtoworld. He is one of the oldest travel vloggers in Pakistan. He mostly visits out of Pakistan. Recently he was shifted to Turkey but now he is again in Pakistan. He has visited 62 countries on a Pakistani Passport which is an honorable milestone achieved by that guy. But he wants to visit 100 countries on his Pakistani Passport. I hope he will achieve that soon. But now he has decreased traveling videos he mostly makes travel consultancy videos.
Visit Channel: Travel Guru
3. Grip on trip
His name is Omar Butt. He has 335k subscribers on Youtube which is very nice. He visited many known places in Pakistan and his journey of exploring Pakistan is going on. If we talk about his international travel then he visited turkey almost two years ago. Grip on Trip is all about the variegated landscapes, historical & cultural places, urban & rural lifestyles, and exquisite food varieties. It explains each and every detail of visiting tourist places and offers an insight into whatever you may need to know before planning a trip or tour to recreational and tourist places.
Visit Channel: GriponTrip
4. Yahya Khan
He is a traveler and travel storyteller. He has 300k subscribers on Youtube. He started his channel in 2018 and is now grown to 300k. He tells a story in a very good way. His way of making videos is very different. He first tells a story and then the tour starts or something like that. He has only visited Pakistan. He has covered all the popular places in Pakistan in his videos. He also travels on a Bike. He has traveled from Peshawar to Sindh on Bike.
Visit: YahyaKhan
5. Adnan Musafir
The fifth channel on our list is Adnan Musafir's Channel. He has 275k subscribers on Youtube. He is a budget traveler that's why his video quality is quite low than others. As subscribers are increasing he is upgrading his video quality and equipment. But he has visited every beauty of Pakistan. Now he has started international travel also. He visited Iran and Dubai in last year. Nowadays he is in Nepal and exploring Nepal's Beauty. He is the first Pakistani Vlogger in Nepal.
Visit Channel: AdnanMusafir
6. Hassam Ahmad Awan
The Sixth channel on our list is Hassam Ahmed Awan's Channel. He has 238k subscribers on youtube which are very fine. He lives in Islamabad, Pakistan. He has traveled to Kashmir and the Northern Areas of Pakistan. Recently he made a trip to Srilanka which got a good response. He is basically a computer scientist which is converted into a vlogger. He says that he was tired of the 9 to 5 routine job. He said that he wants to travel the world to appreciate the creation of Allah. That's why he started vlogging. Because he is in Islamabad that's why he has good relations with Youth Club.
Visit Channel: Hassam Ahmad Awan
7. Being a Traveller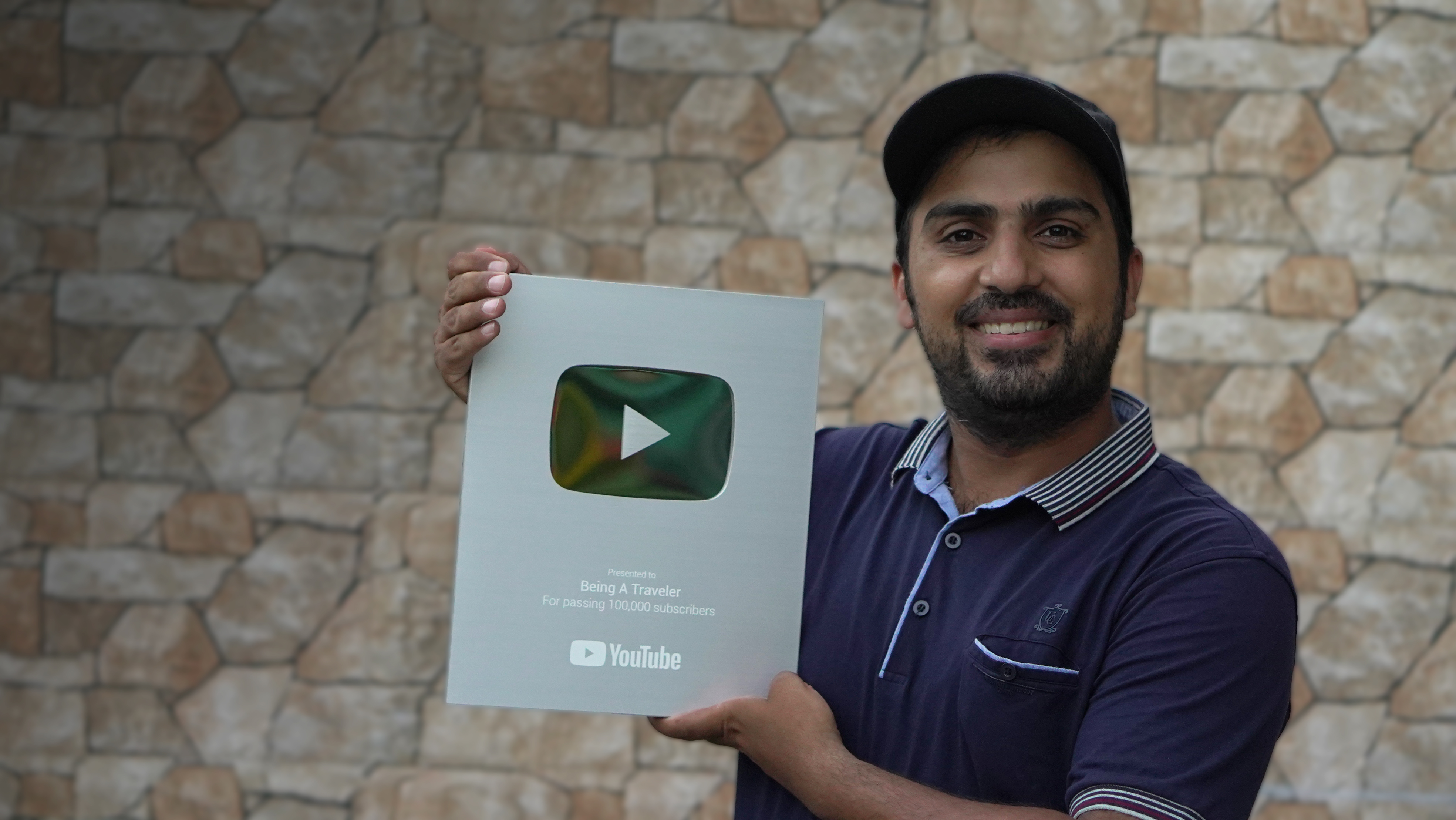 The Seventh channel on our list is Being a Traveller. His name is Bilal Azam. He has 149k subscribers on his channel. He is a biker and hiker. He mostly visits places on his bike. His love for hiking is in his veins. He is a Chemical Engineer by profession but a TRAVELOGRAPHER by Passion. He quit his 9 to 5 Engineering job to pursue his passion for Traveling Around the World. He has visited 19 countries and loves traveling SOLO as a backpacker with his cameras. He also has visited many areas of Pakistan to capture the beauty of Pakistan in his vlogs. He has visited all provinces of Pakistan.
Visit Channel: BeingATraveler
8. Expedition Pakistan
The eighth channel on our list is Expedition Pakistan. It has 103k subscribers on youtube. This channel is specialized in providing drone footage of some beautiful places in Pakistan & other countries. We can get very beautiful aerial views of beautiful places. We can also get a walking tour of some crowded places out of Pakistan.
Visit Channel: ExpeditionPakistan
9. Immy and Tani
The ninth channel on our list is Immy and Tani. It has 65k subscribers on Youtube. It is basically a family which is showing us the beauty of this world. This is basically a Pakistani family in Australia. But now they are settled in Pakistan. They have visited many countries of the world. You can see videos of many Europe countries on their channel.
Visit Channel: ImmyandTani
10. Travel with Adil
The tenth channel on our list is travel with Adil. It has 50k subscribers on youtube which is increasing quickly. He has visited many countries. We can see videos of Thailand, Malaysia, Iran, Uzbekistan, Azerbaijan, Egypt, Srilanka, and the UAE. He sometimes makes informative videos about immigration and other info.
Visit Channel: TravelWithAdil
Please remember to give your feedback. You can also view this in video form: